Bottom End rebuild
Straightforward re-assembly with new rings & bearings plus some replacement conrods.



The engine has taken some time to get back together. As you know, i found 2 conrods had symptoms of siezure due to incorrect fitting of caps....so i was looking for 2 replacements. I got  a spare engine and then thought I could use it's B-spec high compression pistons, however measurements showed they were badly worn compared to my A-spec low compression parts. So finally i decided to just check the weight of the components and then start.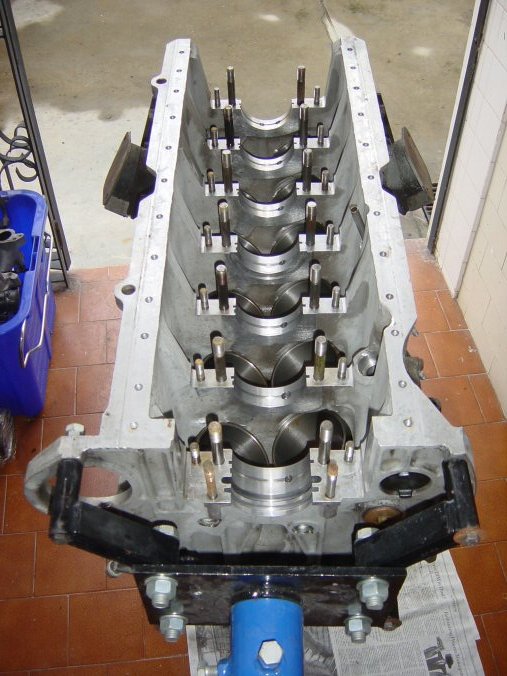 The block was cleaned after I ran a honing tool thru the bores, just to break the glaze.First job is fitting the rope crank seal. Rather than use the standard seal and the colloidal graphite recomended in the manual I chose the widely reported replacement with the Ford V8 seal (below)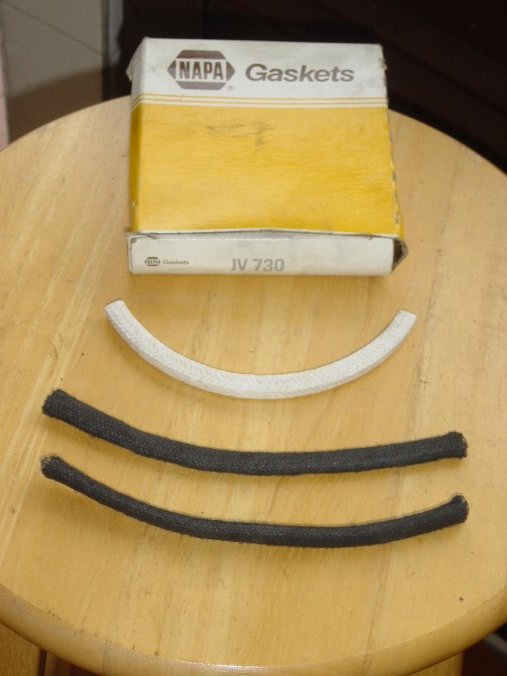 Well, the good news is the crank still fitted...Bearings are standard, thrust washers 10 thou over and end float seems in spec (6 thou).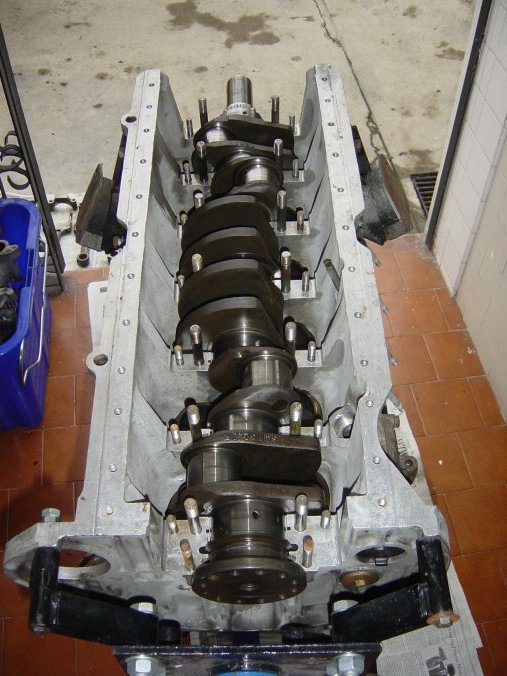 So with all the caps on it still turns! Time to fit pistons to rods. I used the rods in random order, but ensuring rods & caps are matched of course.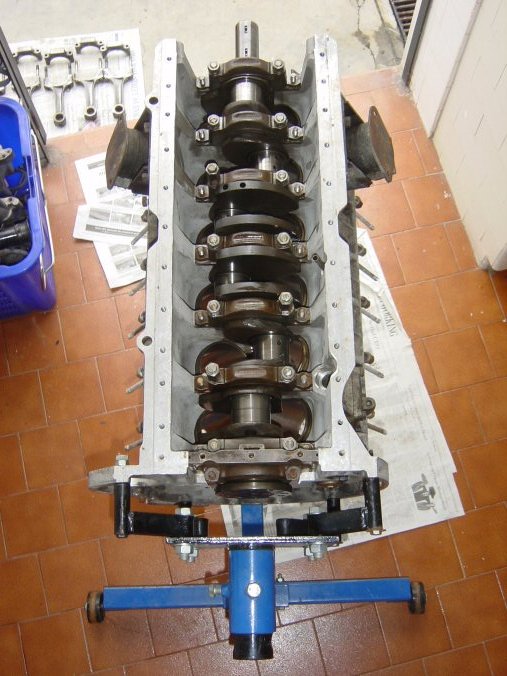 Pistons are the original low compression ones. The "odd" one, mentioned elsewhere is the same weight, with the same pin-deck height and the same combustion chamber shape, so i assume its a jag replacement part.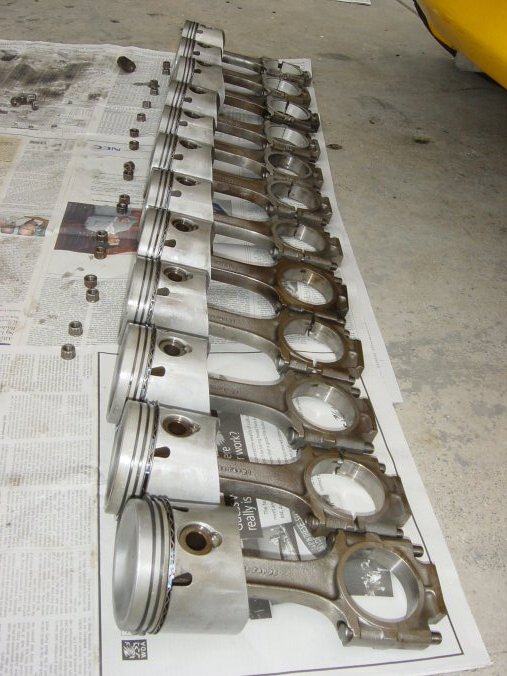 Pistons dropped in fine after fitting new standard Deves rings:
In fact it all went together pretty quick. I checked it still turned after doing up each big end cap to make sure there were no discrepancies.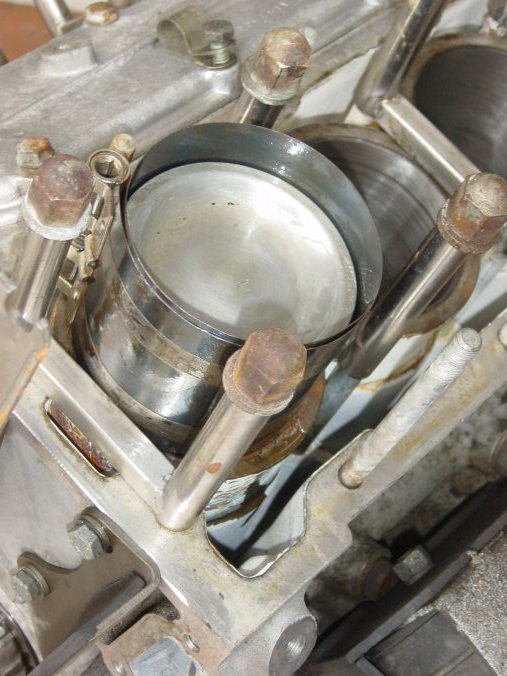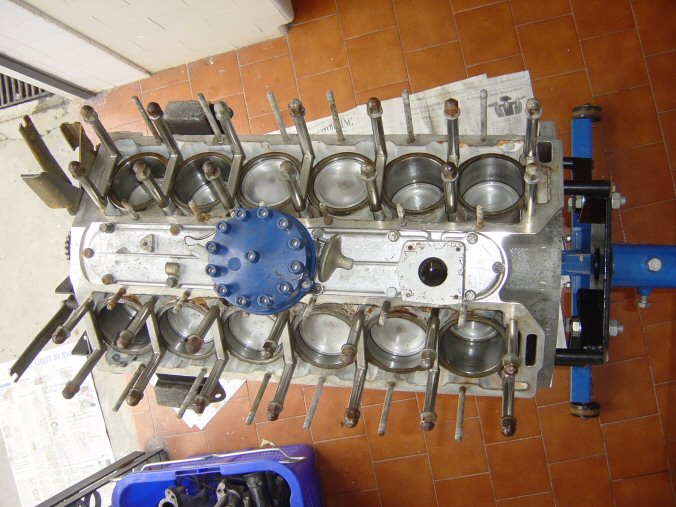 Here it is, next job is the oil pickup...looks like that'll be fitted Christmas Eve...