Engine Re-Assembly
Its surprising how quick it all went back together. With the crank & pistons in (described elsewhere), next job was the oil pickup & oil pump: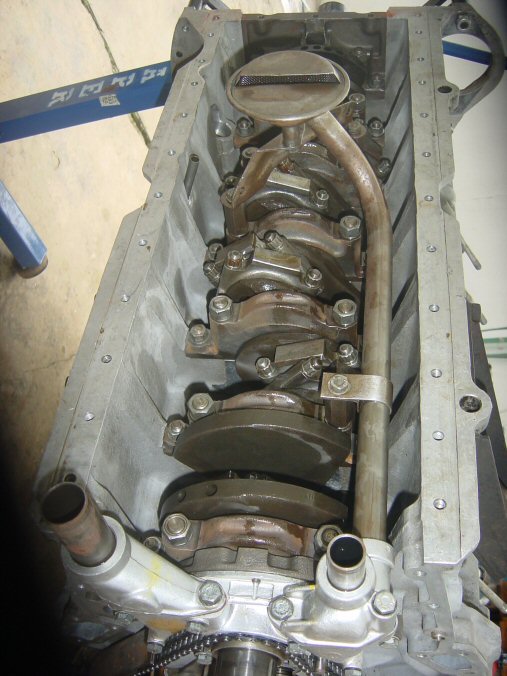 Then at the front i fitted the timing chain sprocket and a new chain: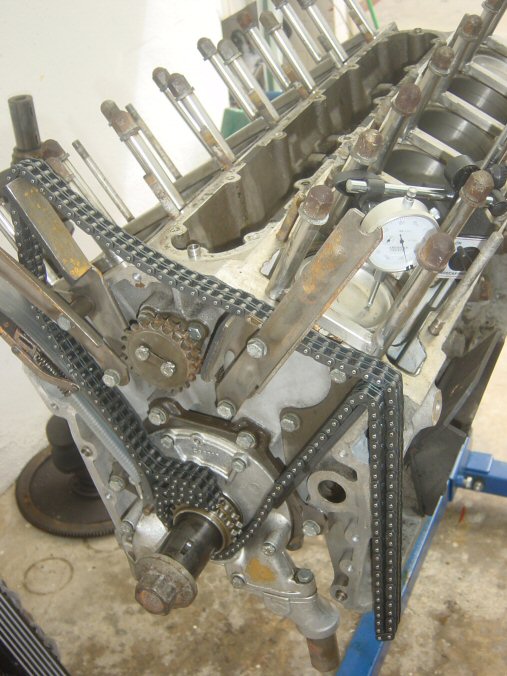 Now the timing chest cover goes on, followed by the distance-piece & cone on the crank: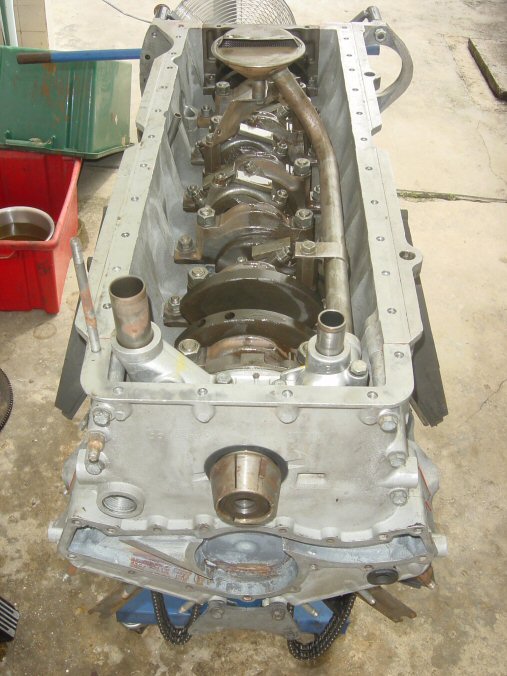 Now the sump can be fitted, and the oil cooler/filter assembly connected. At the same time I fitted the water pump to clamp the timing chest in place:
I used a dial gauge to find TDC on Number 1: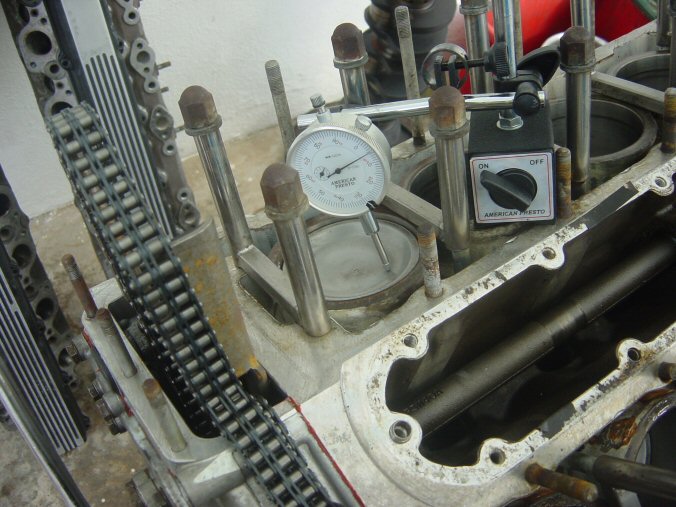 Interestingly, i noted that the markings on the crank pulley and timing scale indicated 4 degrees ATDC. This timing scale is mounted with slotted holes...it is adustable (something i never realised before).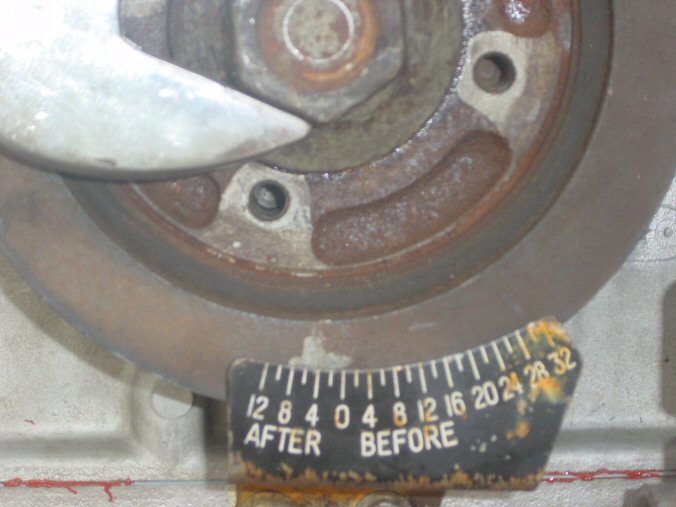 After adjustment its all correct: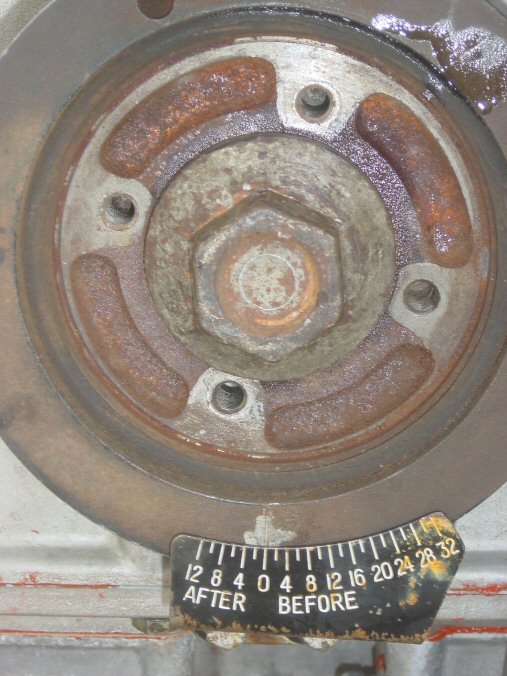 Then it's time for cylinder head gaskets: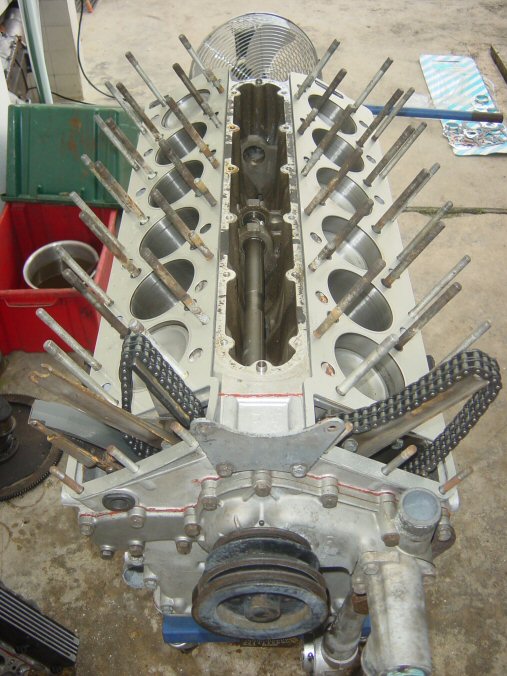 The heads are "pre-timed" using the setting gauge to prevent any risk of bent valves & then fitted: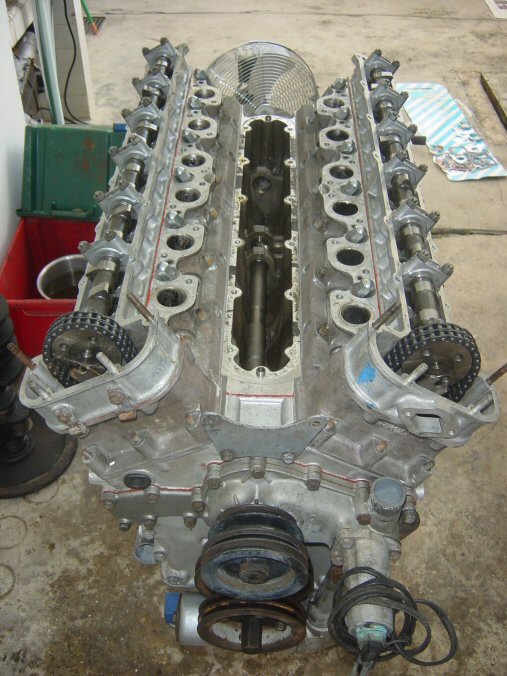 Next job is timing the thing....